Water Damage Services:

Free On-Site Estimates 24/7

Heavy Duty Water Extraction

Anti-Microbial Treatments

Carpet & Hardwood Floor Drying

Complete Structural Drying

Carpet, Pad & Sheetrock Removal

Sewage & Mold Decontamination

Contents Claim Inventory Service

Contents & Document Recovery

Debris Removal, Disposal & More

Complete Restoration Services

All Types of Flooring Replacement

Sheetrock Repair & Replacement

Structural Repair & Restoration

Professional Painting Services

Roofing Repair & Replacement

Window & Skylight Repairs & More

Restoration Services:

Sink / Tub / Toilet Overflows

Fire, Smoke Damage & More

            BASEMENT LEAK IN ATLANTA?  IMMEDIATE BASEMENT LEAK RESPONSE...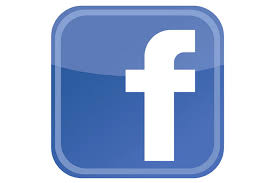 Fast Response For Fire Damage Restoration & Repair 

Call (678)733-9797


Fire Damage Restoration Atlanta
Fast Fire Response

Call (678)733-9797

    At Advanced PRS Fire Damage in Atlanta, we understand that a Fire in a home or business is no joking matter! The damage that occurs can seem devastating, irreparable and overwhelming to any home or business owner in the Atlanta area. However, did you know that 99% of the issues we encounter with our Atlanta area customers can be fixed - and fixed relatively easily, and even better, with someone else footing the bill for the Fire Damage Restoration? Our fire damage repair services can make your basement as good as new with minimal stress to you and your family - we can get you back to pre-leak living FAST!!

   What we do offer are plenty of options for Fire Damage Restoration and repai when your home is subject to devastation caused by fire. Our repair services are quick, effective, and permanent - that is why we offer a 100% guarantee on all of our work.

     In order to serve our customers better, we've been leading the Atlanta fire repair industry, and challenging the common perceptions of what "repair" means. Our certified repair specialists are timely, thorough, and experienced, bringing you a combination of knowledge and customer service you'll likely never have seen before. We pay the utmost attention to your home, your business, your needs, and your time. So whether you're looking for fire restoration solutions, soot or smoke odor removal, or total rebuild -or a combination of all of those-you'll know you're in good hands with your locally owned and licensed bonded and insured Advanced PRS


Fast Response Call (678)733-9797